Additional needs client 3x 1hr (Private) NDIS or Self Funded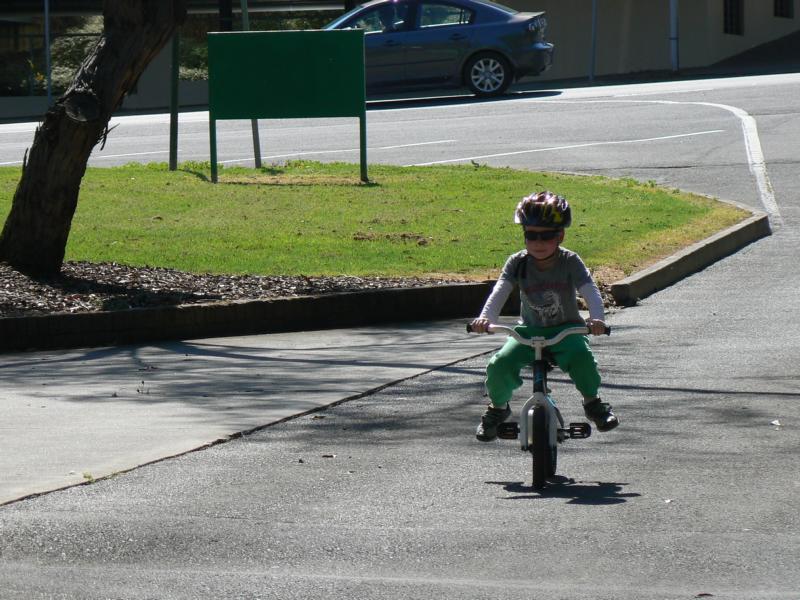 Duration: 3 Hours
Location: Brooklyn Park, South Australia
$330 For SELF MANAGED or PLAN MANAGED clients who are able to claim course fees through an NDIS/NDIA plan, and as such the course does not incur GST.
Non NDIS funded clients can still access this service but GST will be added to the invoice

****THESE SESSIONS CAN NOT BE PAID FOR BY CREDIT CARD **** Payment via INVOICE only

Ride-a-Bike Right knows there are many challenges that children with Additional Needs face, be it low muscle tone, ability to focus, peer interactions or heightened anxiety, these can all play a part in the learning of new skills.
We've developed our specialised Learn to Ride program with a focus on children who need that extra bit of time and guidance to gain the skills to ride a bike.
Our 3x 60mins lessons allows your child to learn, develop and master the skills needed to ride a 2 wheels bike in a 1:1 class. You will get a social story prior to the sessions starting as well as on going support to acquire a bike and monitoring/feedback of homework practise.
What you/your child receives for the program.

You will be sent a Social Story as pre-course reading;
Access to online teaching/video to have consistent correct instruction;
1:1 tuition, specific to your child's needs;
advice/assistance with finding a suitable bike (secondhand or new);
feedback and support with your child's homework;
altered lesson duration should your child require it.

Ride-a-Bike Right will call to arrange the dates and times with you once the booking has been received
RABR is NOT a registered provider for the NDIS/NDIA, so payment needs to be VIA INVOICE ONLY (Plan Managed clients will have an invoice sent to their plan manager; Self Managed Clients will have an invoice sent for payment, and then you will claim back).
Speak to us or your agency to confirm if you are unsure.
DO NOT PAY BY CC TODAY WHEN BOOKING.
A $20 admin fee is included in the course cost, this will need to be paid for separately should you cancel the session once they are booked.