VIDEO Learn to Ride *VIDEO-CALL Kit*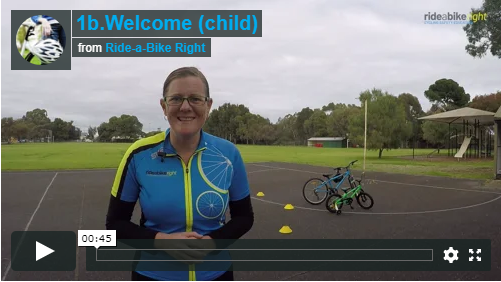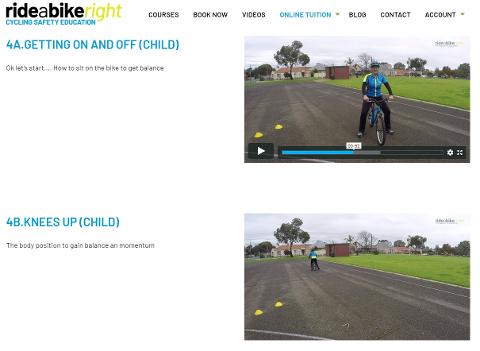 Welcome to the Ride-a-Bike Right learn to ride Video + Starter Kit.

Your program includes

Access to the full set of on line instructional videos,
4 x15min video calls with Lee-Anne to have specific instructions for your child,
Advise on what bike to get your child
Slap band sent out to your child when they have successfully completed the course.
With 8yrs of experience in teaching children of all ages to learn to ride, Ride-a-Bike Right has devised the exact steps that children (everyone!) need to learn to be able to develop balance and learn to ride a bike - all without an adult holding onto them! These videos go though each of the skills in specific, yet short, steps.
This course is ideal for families who know their child is 'really close to getting it' but just needs a little bit of help, can't make our group classes, or who don't want to drive across town for multiple lesson.

**Once purchasing this product you will get access to the online videos (please allow up to 12hrs for this to be manually actioned)
Most children in our traditional learn to ride 3hr program (in person, in western Adelaide) are up and riding early in their 2nd lesson, as the family have encouraged the skills to be practised in the homework - now you can have access to these techniques and teach your child to ride all at a time that suits you!